//PRODUCTS & SERVICES
SAVINGS ACCOUNT
PERFECT FOR: SAVING FOR A CAR, PAYING FOR COLLEGE OR PLANNING FOR UNEXPECTED EXPENSES. Open a savings account with $5 and no monthly fee. Deposits and withdrawals can be made by mail, ATM or by visiting a branch office. This account is required to become a member.
FREE CHECKING (FOR AGES 16+)*
PERFECT FOR: CASHING YOUR PAYCHECK, BUYING LUNCH, SHOPPING OR PAYING BILLS. With 24/7 access, no monthly fees and unlimited withdrawals (with available balance), you'll be ready for all of life's expenses. A checking account can be opened with a parent's signature.
ATM/DEBIT CARD (WITH CHECKING ACCOUNT)*
PERFECT FOR: SHOPPING, GETTING CASH OR CHECKING YOUR BALANCE. Get cash back at ATMs or buy stuff anywhere you see the Visa® logo. Don't like ATM fees? Use your card at ATMs with the CO-OP Network logo for surcharge-free transactions.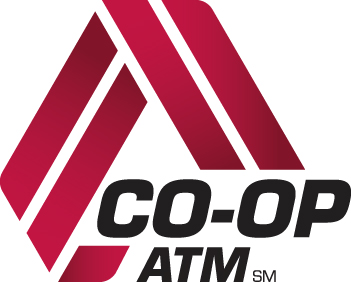 HOME BANKING – GO MOBILE
PERFECT FOR: MANAGING YOUR ACCOUNT FROM YOUR PHONE OR ONLINE. Keep track of your account around the clock. Check your balance and see where your money's going. If your parents have an account with us, they can transfer money into your account! Use the link from the credit union website or from your smart phone go to m.financialedgeccu.org.
CERTIFICATE ACCOUNT
PERFECT FOR: SAVING MONEY FOR A MAJOR PURCHASE SUCH AS A CAR. With only $100, open a certificate and earn more money on your savings. We have terms from six months to five years. Generally, the longer the term, the more you can earn.
Credit & Loans
VISA® PLATINUM CARD.
Our low rate credit card with no annual fee is a great way to build credit and manage unexpected expenses.*
FIRST-TIME CAR LOAN.
If you're 16 or older, you can apply for a car loan (with a qualified co-signer).*
Membership Extras!
Elements® NEWSLETTER AND WEBSITE.
Stay current with money hints and tips—online monthly podcast, videos, articles, and quizzes.
SPECIAL PROMOS AND GIVEAWAYS.
Receive members-only perks designed to save you money and reward your loyalty.
E-STATEMENTS AND ONLINE BILL PAY.
Save a tree and substitute your paper statements and save postage mailing bills. It's the easy way to use your account to pay bills such as an Xbox Live subscription or cell phone.
THERE'S SO MUCH MORE ...
Direct Deposit, AudioEdge, Money Orders, Free Tools for budgeting and tax filing, the list goes on. There's over 100 benefits to credit union membership.
*Call the credit union for specific requirements and details.
Your savings federally insured to at least $250,000 and backed by the full faith and credit of the United States Government. National Credit Union Administration, a U.S. Government Agency